Frequently Asked Questions
Below is a list of frequently asked questions and answers. If you have a question that is not listed below, please do not hesitate to contact us, and we will be more than happy to help.
Can I have my front 2 door windows tinted?
The UK law states that there needs to be 70% Visible Light Transmission (VLT) on both your drivers and passengers windows.
Please contact us for more information.
Does the film affect my rear window defroster lines?
No, the film does not affect the heating element and it can be used as normal.
Does my vehicle windows have to be clean upon arrival?
No, because all glass inside and out is cleaned prior to application, we do however need to know if you think your vehicle has been tinted before, or if you've tried to tint it yourself, possibly leaving transparent adhesive on the windows, which can affect the application of the film.
How long before I can use my windows?
We recommend that you allow 48 – 72 hours before opening windows. This is to allow the film to dry to the glass and gives the adhesive time to cure. Please note that window film will take a lot longer to dry out and cure in winter than opposed to the summer months.
What can I clean my windows with?
Once you have given it 48 – 72 hours or more you can use any glass cleaner as long as it is a non-abrasive liquid and ammonia-free. The use of a soft Microfibre cloth is recommended.
Does the film bubble up after time?
No, we only use the highest quality films. The adhesives and film are specially designed to withstand extreme temperatures. Bubbles appear from poor quality film adhesives and film breaking down.
Do you offer a guarantee with your window tinting work?
Yes, we fully guarantee the film installation for life, as long as you own your vehicle.
What is a vehicle wrap?
A vehicle wrap is a process of covering a vehicle, whether personal or commercial, in pliable vinyl. If a commercial car undergoes the wrapping process, the purpose is usually to utilise the vehicle for branding and advertising purposes.
Isn't signwriting and vehicle graphics the same thing?
Although you may not realise it, signwriting is a skilled, cherished and often undervalued art form that has helped to advertise products and businesses for thousands of years – far removed from the van signwriting of today.
But due to advances in technology, we can now design, print and apply graphics and vehicle wraps in a matter of hours, but of course, this hasn't always been the case.
Can vehicle wrapping save money?
Due to the fact that vehicle wrapping can last for so long, it is more cost-effective than other labour-intensive painting options.
What's more, 3M vinyl can protect a vehicle's body for this entire period, meaning that chips and scratches can be totally avoided, even up to seven years down the line.
Additionally, if you decide to change your marketing or fleet design, we can get to work unwrapping a vehicle and applying new designs in no time.
Do I have to inform my insurance company and the DVLA about a wrap?
Anyone who has a vehicle wrap should inform their insurance company of such changes, even if a vehicle has received a part wrap.
As with insurance companies, the DVLA also needs to be informed. However, this is usually a very quick process that involves the completion of a V5C form.
You will be required to select the most appropriate colour from a list.
Can I choose the design of a wrap?
Absolutely, our specialist team work with clients throughout the wrapping process. This means that if a client has a design in mind, we are more than happy to implement it. On the other hand, we're more than happy to work with a few ideas or concepts.
Can wraps be taken off of a vehicle?
Yes, if a person wishes to sell their car, or would like another vehicle wrap design, the vinyl wrapping can simply be peeled away. Instructions for this procedure can be offered upon request.
What is window film?
Window Film can be applied to new or existing glass windows in your home, office, school or factory. Window Films are designed to reduce heat, reduce glare, add privacy, provide extra safety, security and to decorate the glass.
How does safety glass film for windows work?
Glass is virtually everywhere we look. Windows, shopfronts, glass partitions; it is widely used in both commercial and residential settings. It can also be incredibly delicate. Untreated glass can be at constant risk of either accidental or malicious breakage, creating both a security and health and safety risk. An application of safety glass film for windows can help mitigate these issues.
How should I clean my window film?
Window film that we use has been specially developed to be as long-lasting and durable as possible, meaning that while it is highly effective and provides a beautiful finish, it is also easy to clean, requiring minimal post-installation care.
How much does it cost for home window tinting?
The cost of home window tinting is less than you may think. The cost will be determined by the type of window film you choose and the installation method you decide on.
Can You See Through Window Film?
The answer to whether or not you can see through window film depends entirely on the type of window film chosen and the solution you need it to deliver. The Window Film Company offers a range of products, each with a different appearance and performance level.
Take a look through some of the main options, see-through and non-see through window films, including if you use reflective or mirrored window films.
Is it possible to remove the window film?
Yes, window film can be removed from your glass, but it cannot be reused. If you already have window film on your windows and you want a strip and replace service.
Is mobile tinting possible?
Yes, but I personally choose not to. Wind, rain or a lack of light can make any good tinter look bad.
What would you say to someone who is considering learning to tint through the internet?
I would say forget about it! There is so much rubbish out there online about tinting. Mistakes this would lead to will cost you far, far more in the long run than the cost of any course. You won't have the safety net of being able to call for help either.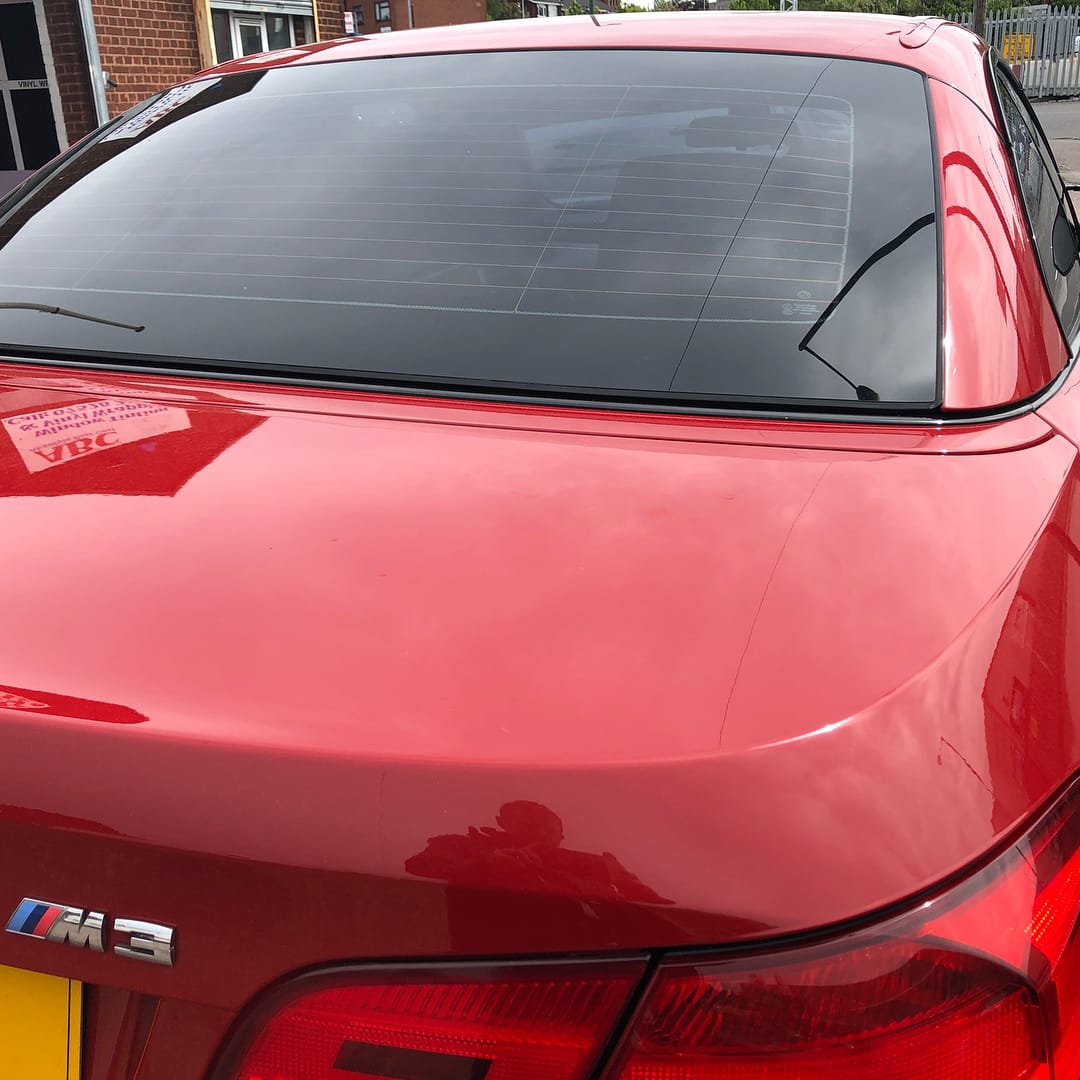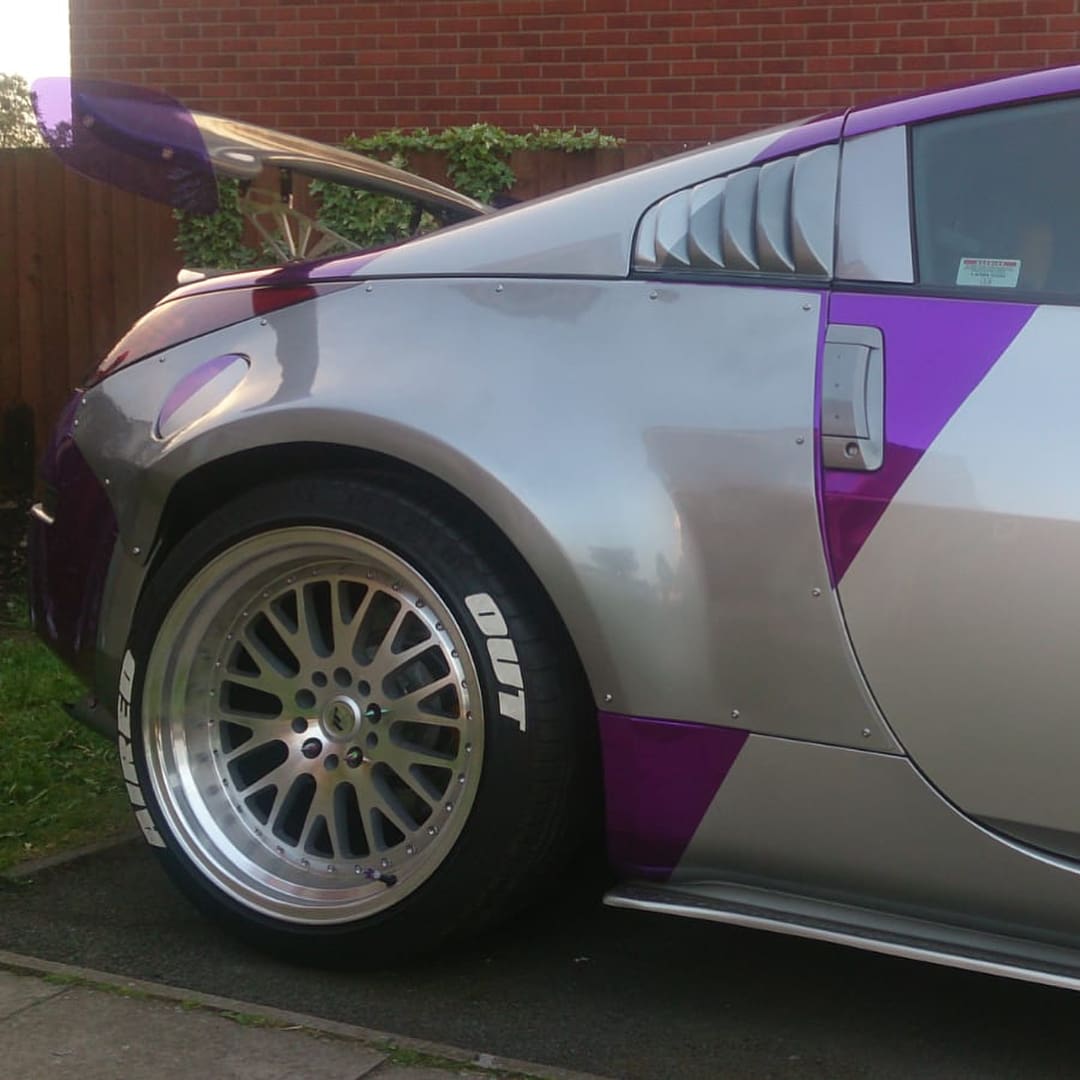 Get A Quote From Our Experts Today!