Glass Manifestation & Glass Tinting
We can transform any glass area, partitions & windows in many forms with vinyl graphics. Manifestation computer cut frosted effect vinyl for regulation glass marking can be as simple as a row of dots or as creative as you desire. 
Coloured films are becoming ever popular as an alternative to plain frosted effect vinyl. Adding in a combination of full colour printed vinyl and cut vinyl as the examples of our work shows can make a massive difference to plain glass. We can print directly onto optically clear vinyl so images can appear to be free-flowing along glass partitions and divides. We can incorporate any logo into the design or as stand-alone corporate branding. The choices are endless please send your enquiry and see what we can do for you.
If you would like to discuss a bespoke design, call our advisors today or contact us online.
Contact us today for a tailored quote.
Please Call: 07528 258961 or 07954 137458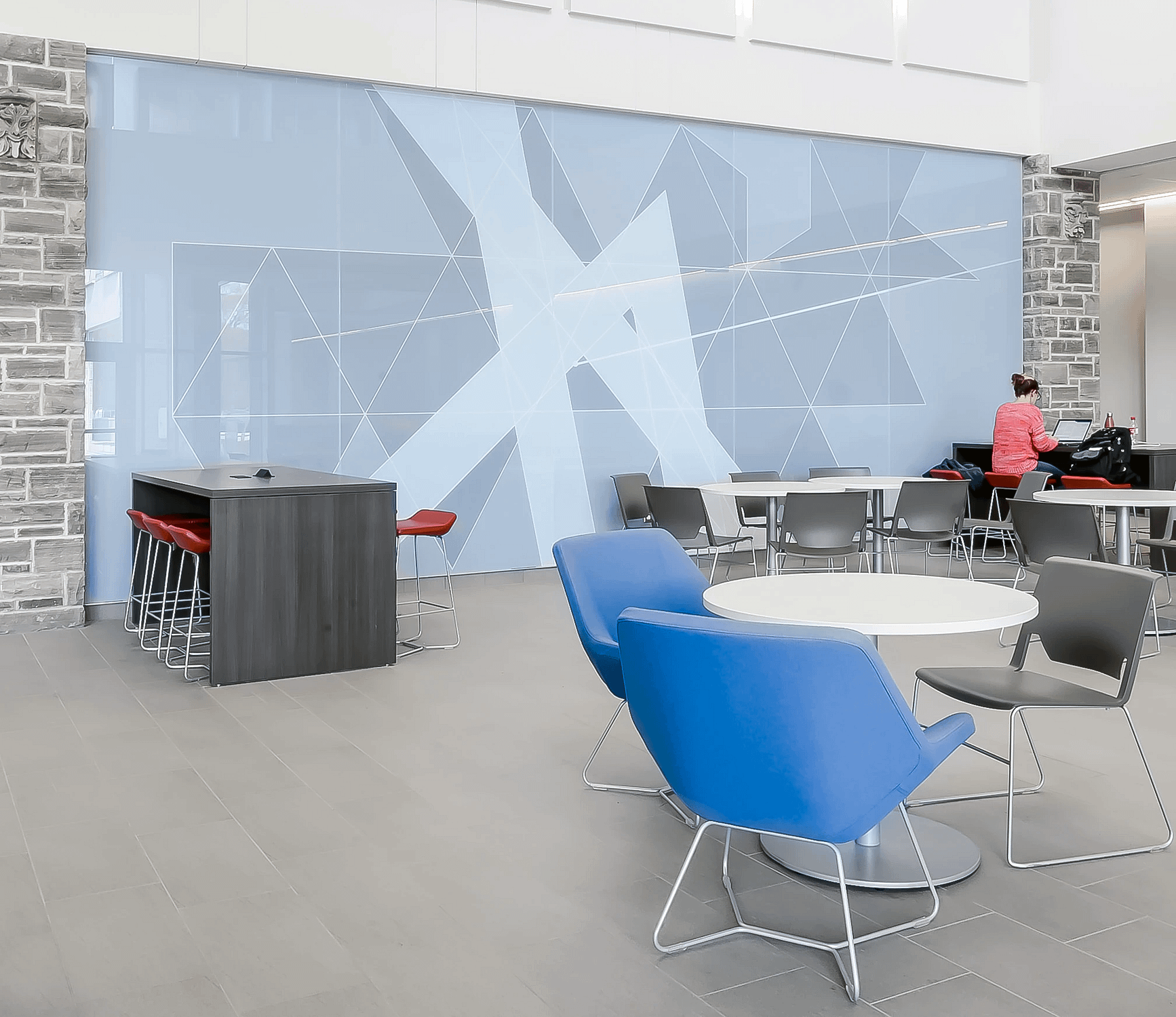 Get A Quote From Our Experts Today!
Window film (Glass Tints) will dramatically reduce excessive heat and glare at a fraction of the cost of blinds. Heat can be rejected by as much as 80%. Glare reduced by as much as 86% – protecting you on the brightest of days whilst allowing unrestricted views.
Homes can benefit from window film in many different ways. We regularly meet clients who might be frustrated with an overly hot conservatory, looking for an alternative to net curtains, or struggling to see their television in the direct glare of the sun. A residential window film can help iron out all these issues and more, allowing you to make the most of your home and enjoy it as much as possible. Your home is too important to ignore; by making what will be a minor adjustment in the grand scheme of things, those problems that are wearing you down can be entirely eliminated.